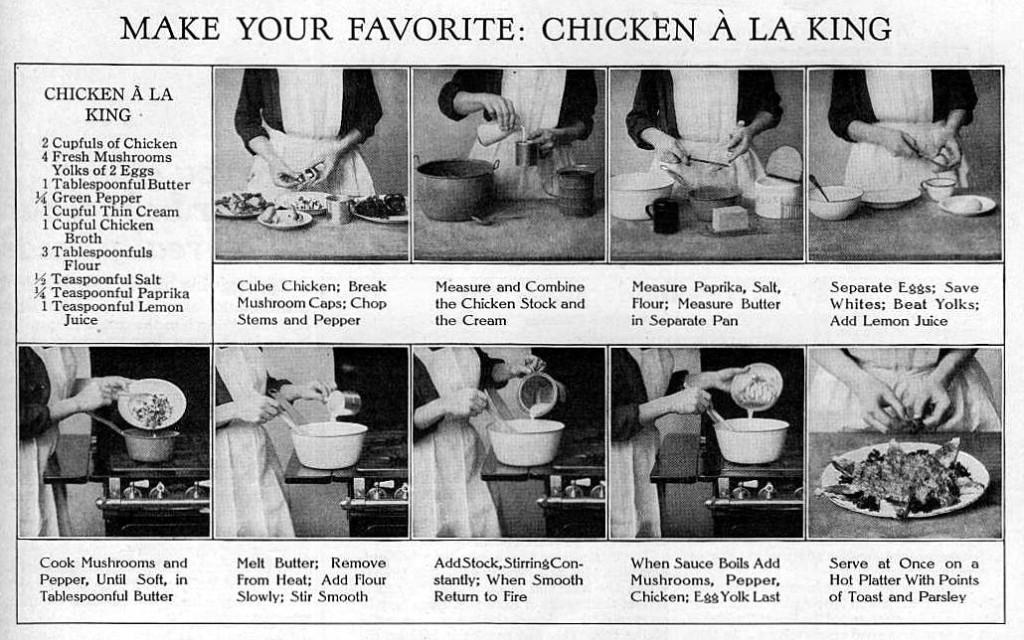 Silent movies were already incredibly popular by the time this issue of Ladies' Home Journal magazine was published in April of 1916.
Theda Bara, Mary Pickford, and Charlie Chaplin were among the many actors that Americans knew and loved, and most people flocked to each new release. Hoping to capitalize on the popularity of silent films, I suppose, the Ladies' Home Joural here presented to their readers the opportunity to star themselves in a "kitchen movie" play!

Each of the three recipes shown here are presented in a way meant to mimic those old vintage filmstrips. Each "frame" is another step in the recipe.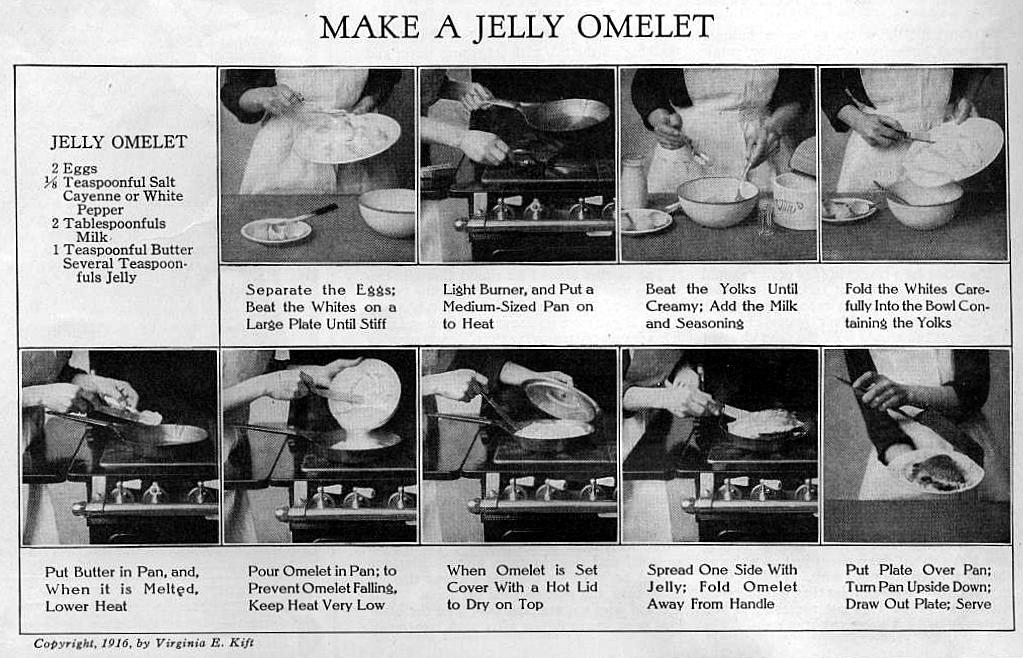 The three recipes were are given are "Chicken a la King," a "Jelly Omelet", and a "Mayonnaise Dressing." I'm honestly not sure why these three recipes were chosen, and I don't know why they didn't try to give them more exciting, movie-related names. But regardless, this is an interesting little look at how much silent films had permeated society in 1916.