"Thirty days hath September" – only too short a time in which to study the latest style news from Paris and carefully digest its emphasis before compiling our own wardrobe for the fall.
Here are two pages taken directly from the September 1927 issue of the women's magazine The Ladies' Home Journal. They illustrate the latest fashions from the vintage design houses of Bernard, Cheruit, Groult, Chanel, Doeuillet, and Renee. These fashions are what the readers of such typical women's magazines of the day were being told were Paris' latest styles.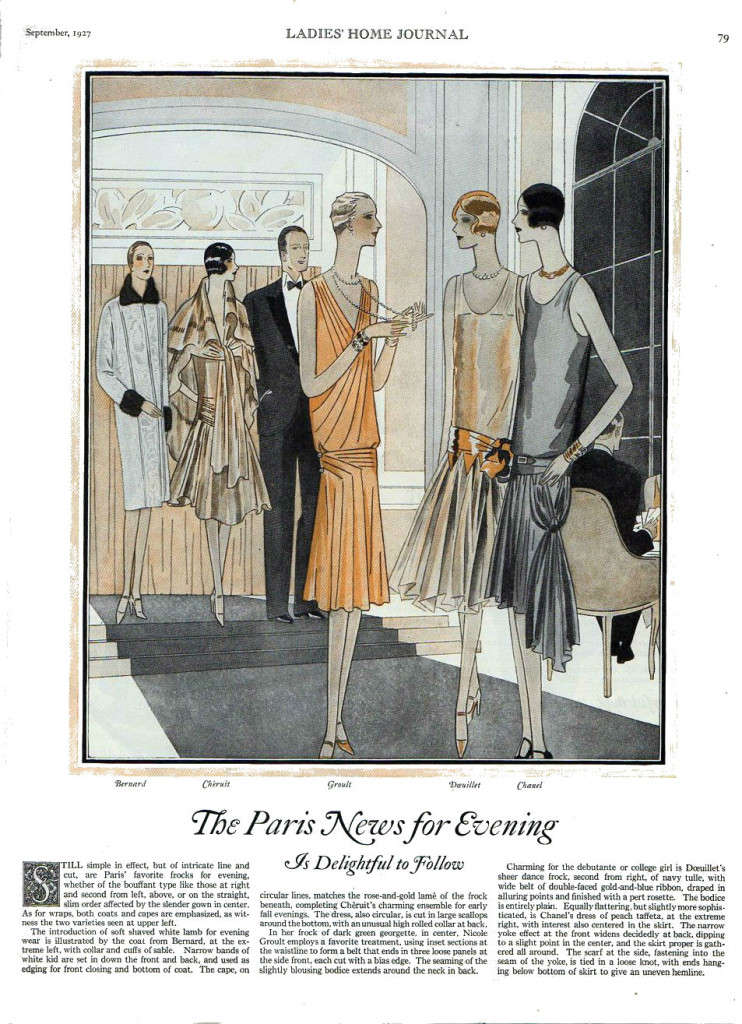 From the page above:
"Still simple in effect, but of intricate line and cut, are Paris' favorite frocks for evening, whether of the bouffant type like those at right and second from left, above, or on the straight, slim order affected by the slender gown in center. As for wraps, both coats and capes are emphasized, as witness the two varieties seen at upper left."
Here is a page that contains some less formal, daytime fashion: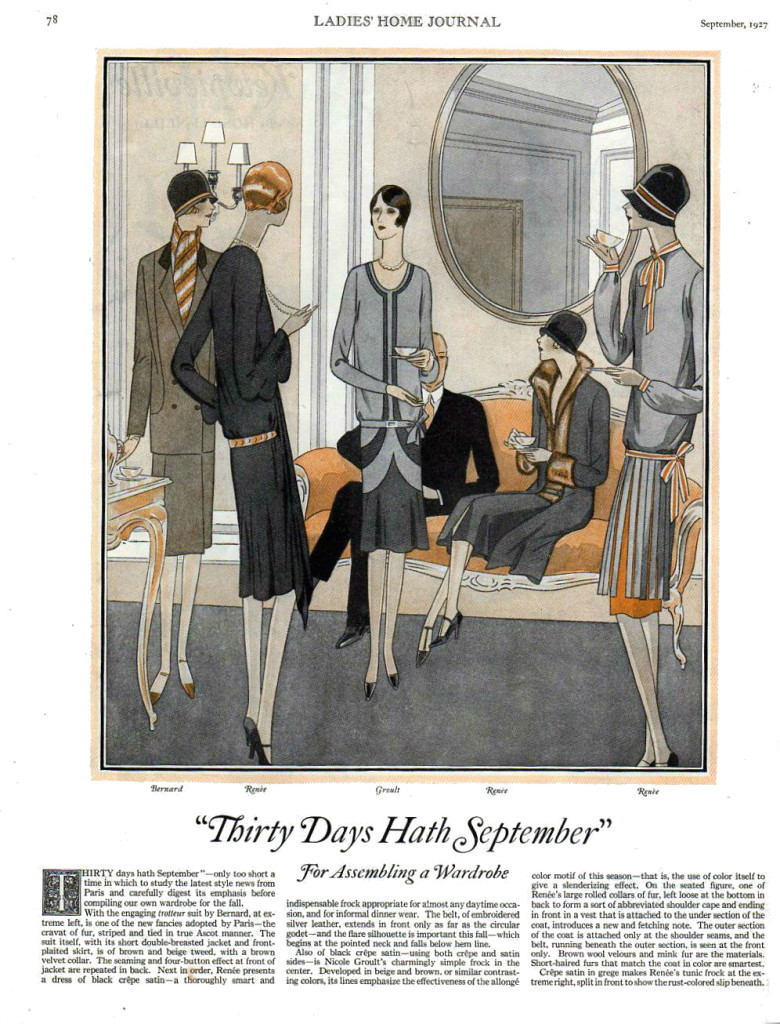 "With the engaging trotteur suit by Bernard, at extreme left, is one of the new fancies adopted by Paris – the cravat of fur, striped and tied in true Ascot manner. The suit itself, with its short double-breasted jacket and front-plaited skirt, is of brown and beige tweed, with a brown velvet collar. The seaming and four-button effect at front of jacket are repeated in back."
These pages both spell out more specific details about each outfit, so be sure to read through them if you are interested in fashion from the 1920′s.