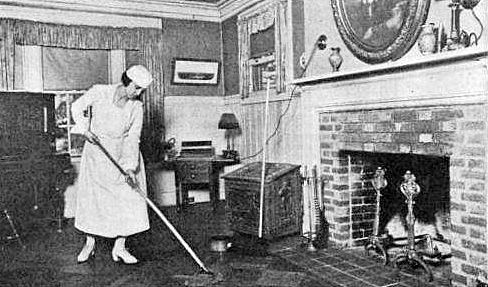 We all would like to be able to clean our house with the least effort and the best results, am I right?
And not only that, but it would be great if we could clean them correctly rather than just doing a superficial, rush job.
Well, if you had a copy of the March 1920 issue of the Delineator magazine, you were in luck. That's exactly what the article entitled "Cleaning your Rooms Correctly with the least effort and best results" promises to show us how to do. And for those of us almost 100 years too late to receive our copy in the mail, here is our chance to be taught. Although I will warn you up front, there are a lot of very detailed instructions.
Here is a photographic view of the steps needed to correctly clean your house: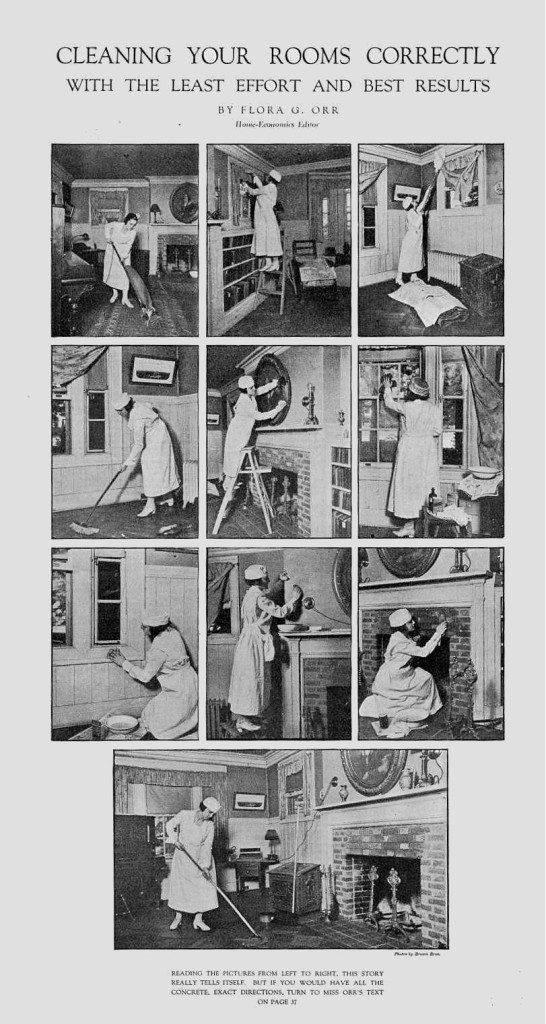 And now, here is a paraphrased breakdown of what the woman in each picture is doing.
Picture One:
Remove all "bric-a-brac." Get rid of ashes in the fireplace. Open the windows, vacuum the rugs. Vacuum the upholstered furniture. Sweep and shake out small rugs. Clean, roll up, and cover large rugs. Cover the furniture with newspapers or cloths after it has been cleaned.
Picture Two:
Brush off the curtains to dislodge dust, then pin them back.
Picture Three:
Brush the ceiling, moldings and walls with a broom covered with a cloth to remove dust. Brush off the back of the pictures, as well as the crevices in the woodwork and radiators.
Picture Four:
All the dush has now been swept to the floor, so sweep the floor with a soft hair brush and dispose of the dirt.
Picture Five:
Give the room a good thorough dusting. (There is much discussion in this step about which type of dusters are best for which items).
Picture Six:
Wash the windows. (Kerosene or alcohol are mentioned here as being good for washing windows in cold weather, since they do not freeze!) The article suggests first rubbing the windows with a soft damp cloth, then applying a scouring-soap with a cloth dampened by ammonia, then let the window dry, then polish the window with a clean cloth.
Picture Seven:
Wash the woodwork. For enameled woodwork, use a soft wool cloth and a solution of borax and water. For painted woodwork, use warm water and soap. For varnished woodwork, rub it with oil, then rub it dry. And for waxed woodwork, it needs no treatment other than rubbing with a dry cloth.
Picture Eight:
Clean the walls. For oil-painted walls, just scrub with soap suds and wipe off with clean water before wiping dry. For walls covered with washable paper, just wipe with a damp cloth. Calcimine finish can only be dustedwith a dry cloth. Fabric-covered walls are hard to clean ad can only be brushed with a stiff brush. Wall-papered walls can be cleaned by the covered broom in picture three (and should be cleaned at that time, rather than in this step).
Picture Nine:
Clean the fireplace. First clean and polish the andirons. If they are brass, use an acid such as cream of tartar or vinegar. Set them aside on newspaper and clean the fireplace bricks with a stiff brush and scouring powder. Then rinse with water. Wipe out the fire-box, wash and scrub the hearth.
Picture ten:
Polish the floor. For wood, use a dustless mop. Painted floors should be dusted with a dry mop. Varnished floors may be dusted with a oiled mop.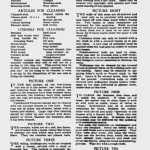 Obviously this sounds like a lot of work. But when it is all done, you can be satisfied that your rooms are in fact correctly cleaned. (And just imagine how much harder the job would have been if you hadn't been presented with the method of least effort!)