"Ye Time-Honored cranberries, make way… For this gorgeous new cranberry dish! Different, from the first bite to the last quivery morsel that you round up on the last wisp of lettuce!"
I don't know, that part about the "last quivery morsel" doesn't sound all that appetizing to me. Yet I really enjoy this vintage ad from Jell-O. The colorful illustrations are great and the whole ad just seems very Christmas-y.
The holiday ad was found in the December 1929 issue of McCall's magazine, and includes recipes for Cranberry Mold (besides Jell-O, made with celery, pineapple, cranberry sauce and lemon juice), Cider Jelly, Plum Pudding (this one actually contains Grape Nuts cereal!) and Bavarian Date Slices (with almonds, dates, and marshmallows).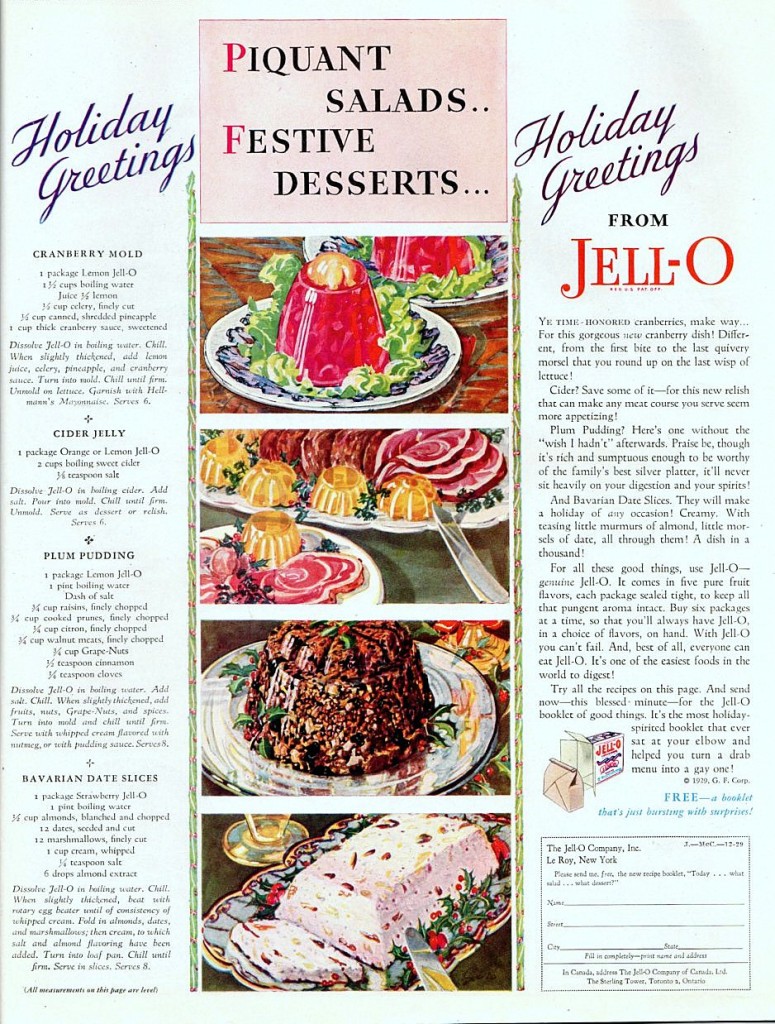 If you would like to try serving one of these old-fashioned Christmas Jell-O recipes, they are all fully provided in the ad above so just click on it to enlarge. Remember, as the ad claims,
"Everyone can eat Jell-O. It's one of the easiest foods in the world to digest!"