This ad from August of 1950, which appeared in that month's Ladies' Home Journal, introduces to the reader the new "Frigidaire Imperial Refrigerator". The article boasts that "it's a refrigerator and food freezer combined – the No. 1 model of America's No. 1 Refrigerator!"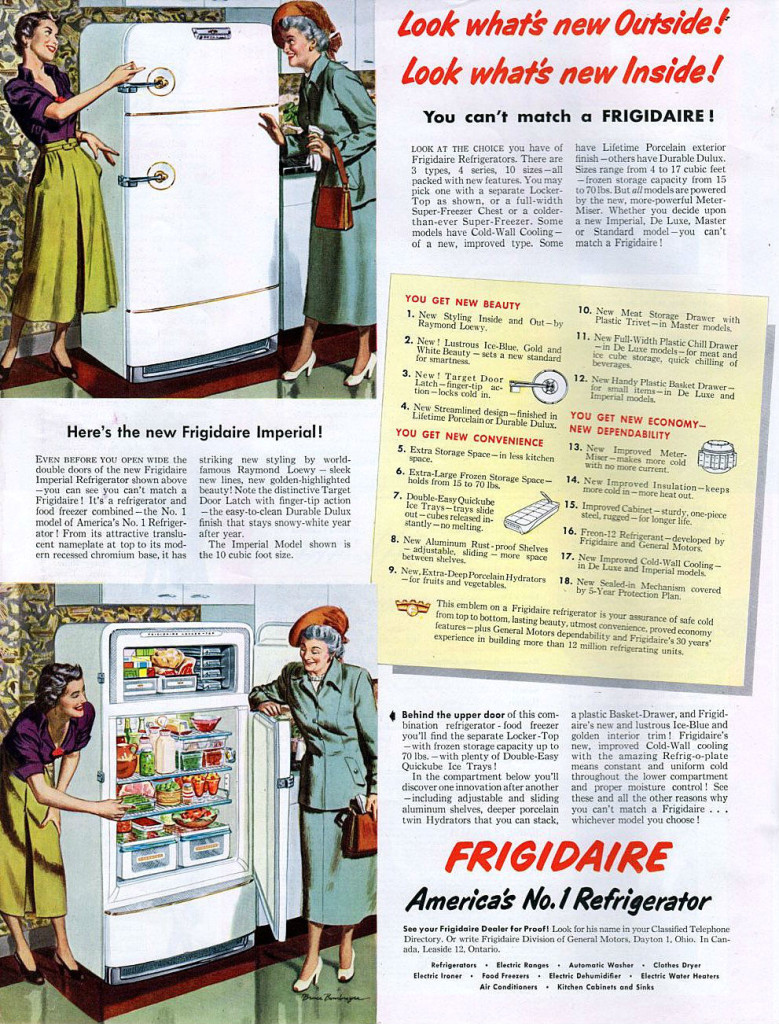 The refrigerator's styling is by Raymond Loewy (an influential industrial designer) and features sleek lines and smart colors. If you look in the yellow section of the ad, which contains 18 facts about the appliance, you can see that it comes in Lustrous Ice-Blue, Gold, and White Beauty as color choices.
At this point, as the ad states, Frigidaire had 30 years of experience in building more than 12 million refrigerating units.