In this entry I am going to share some beautiful vintage fashion illustrations from 1910.
All of the following appeared in the May 1910 issue of the French magazine Le Miroir Des Modes. With the help of an online translator, I was able to translate most of the headings on these pages into English. Unfortunately, however, I can't read French so I'm at a bit of a loss as to the complete meaning of the accompanying article.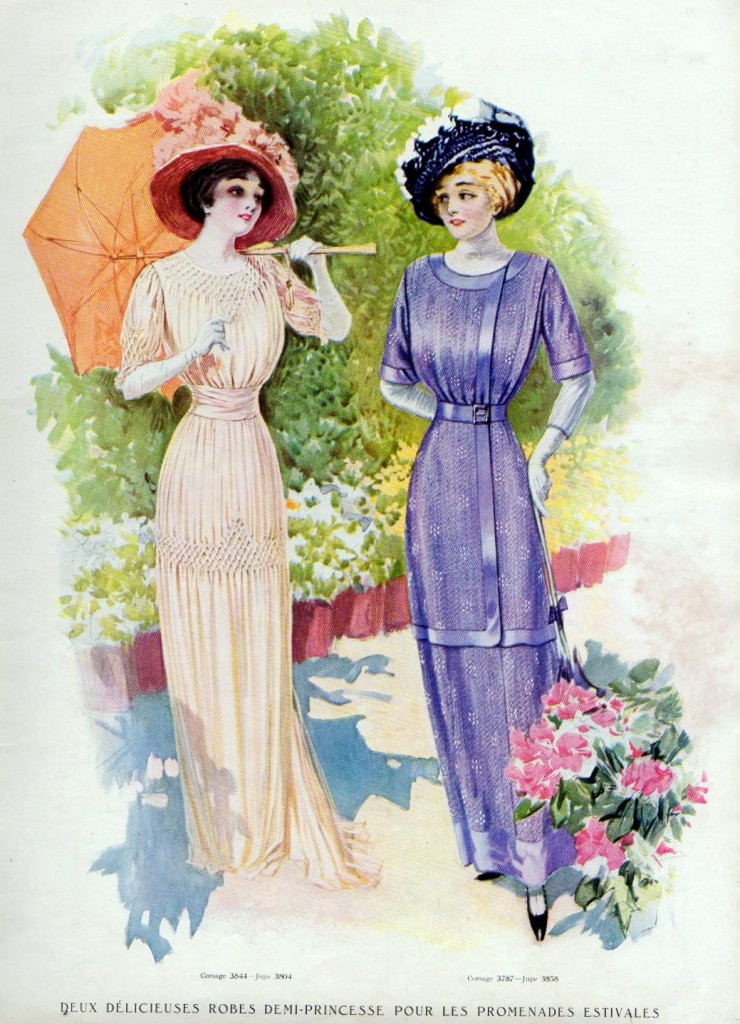 The illustration above shows two princess dresses for summer walks.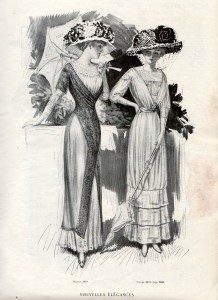 This black and white illustration shows some of the "new elegant" styles, including a coat, blouse, and skirt.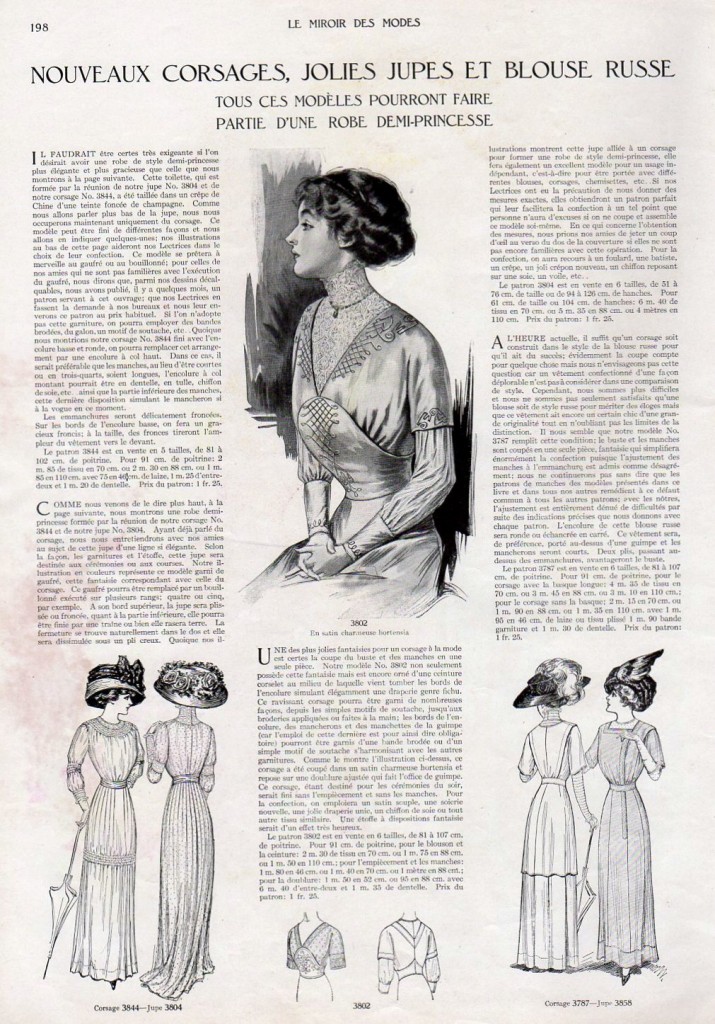 Above are some new blouses, skirts and pretty Russian blouses.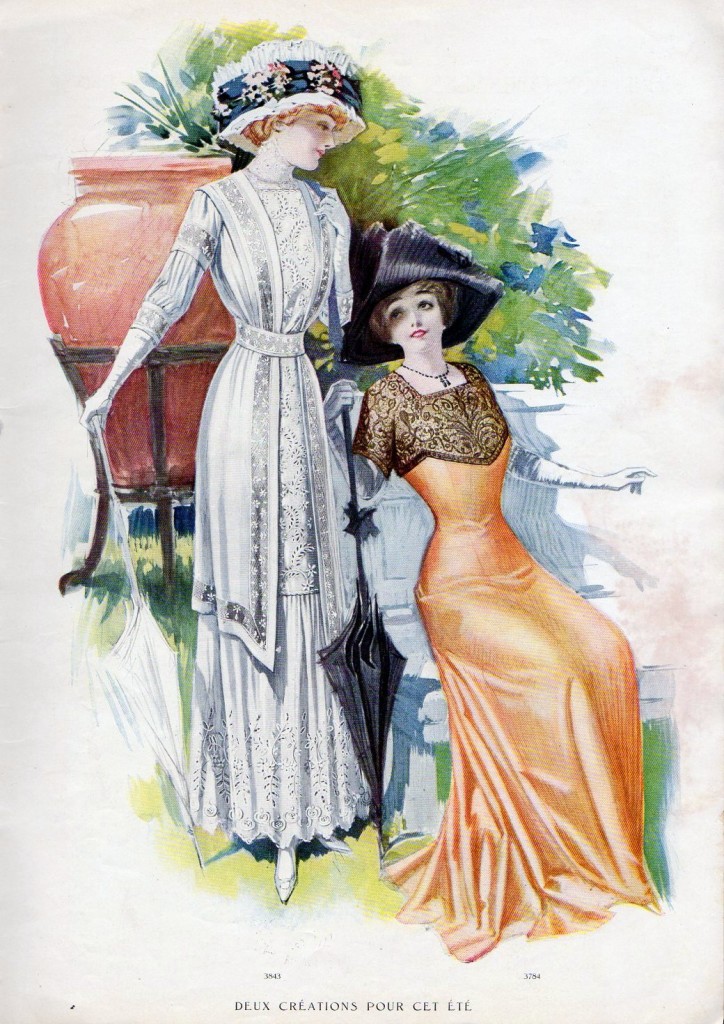 This gorgeous color illustration shows us "two creations for this summer." That orange/peach colored dress is one of the favorite styles I've come across from this era!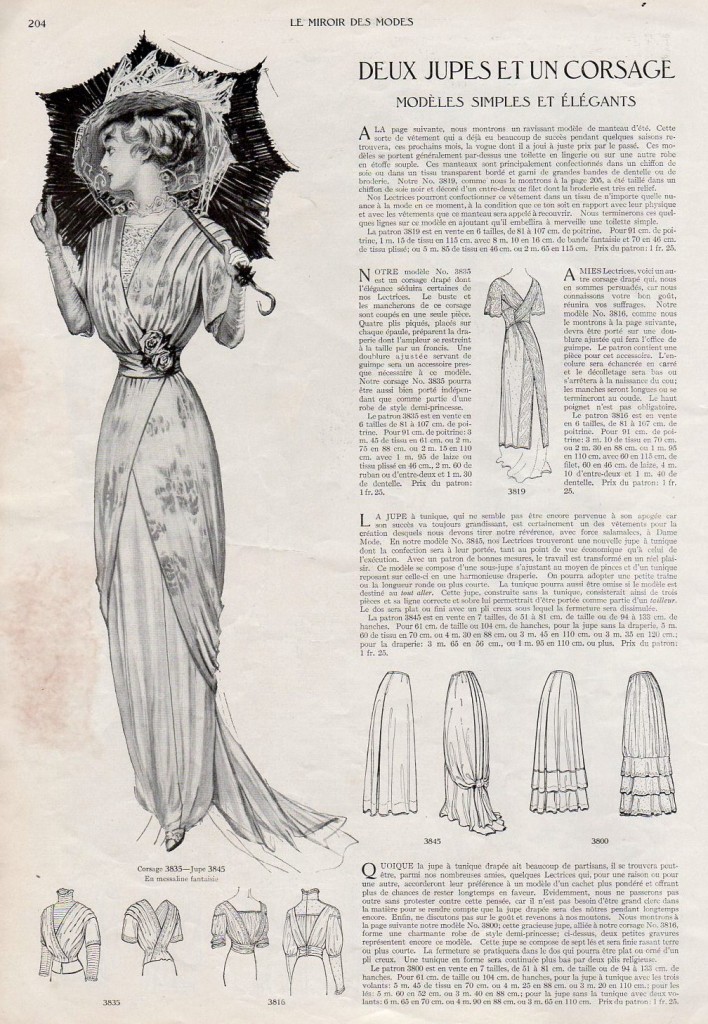 Above are two skirts and a blouse, simple and elegant models.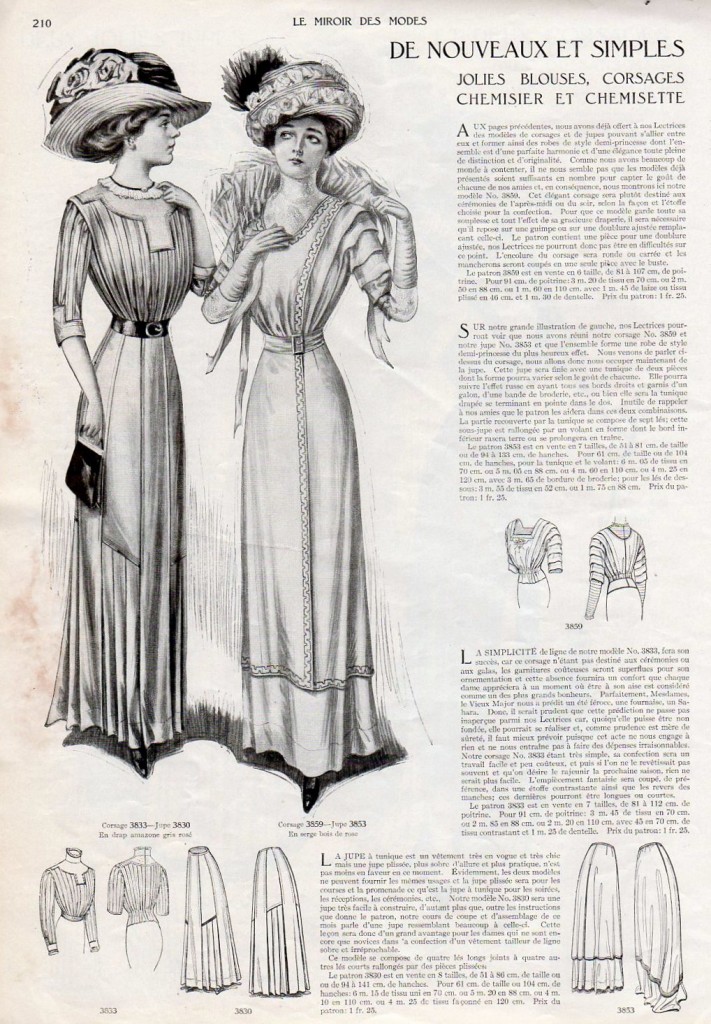 And finally, this last illustration shows some new and simple blouses and shirts.
I hope you enjoyed looking at these vintage French styles from 1910 as much as I did.