"The lovely Lupe Velez tells you how you can have the kind of skin that men adore – the kind the screen stars have. Just use Lux Toilet Soap, their beauty care!"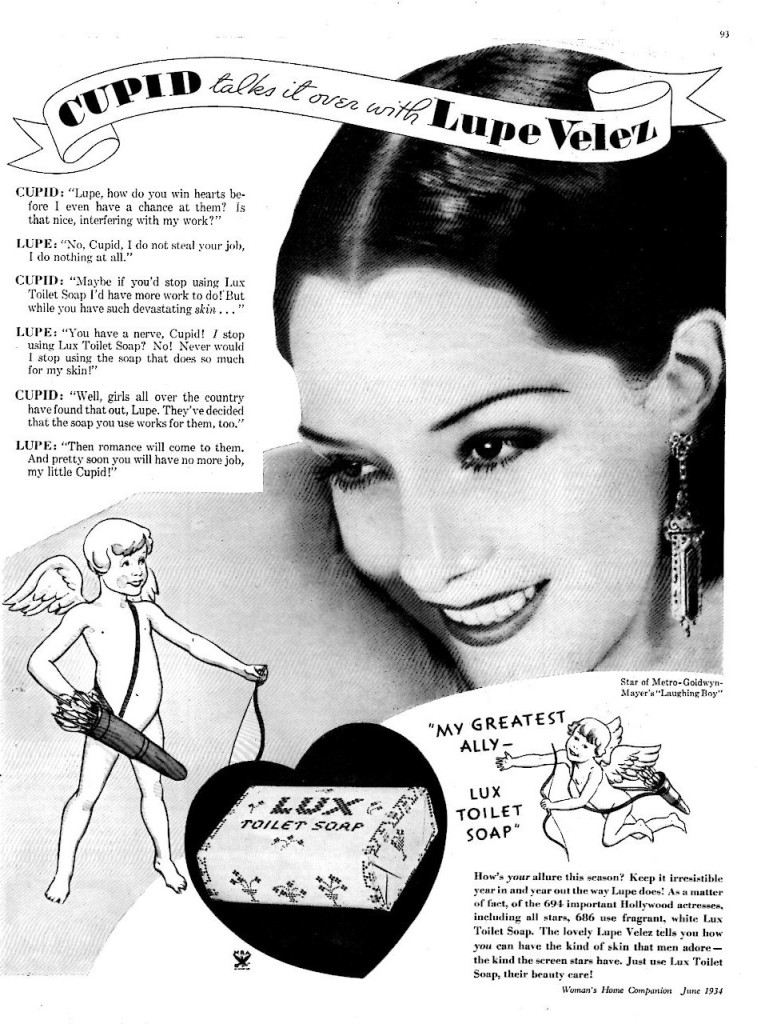 This lighthearted little ad for Lux soap from the June 1934 Woman's Home Companion features Mexican film actress, Lupe Velez. At the time this ad appeared, she was starring in the Metro-Goldwyn-Mayer film "Laughing Boy". (She apparently played the character "Slim Girl" in the movie.) However, she had earlier been extremely popular in silent movies. She ended her life tragically and her life story is definitely worth reading.
One thing that I found interesting in this ad is the claim that "of the 694 important Hollywood actresses, including all stars, 686 use fragrant, white Lux toilet soap." First I wonder how they came up with that total of "important" actresses, and second, how they came up with the number of 686 actresses who supposedly use Lux.
"My Greatest Ally – Lux Toilet Soap."